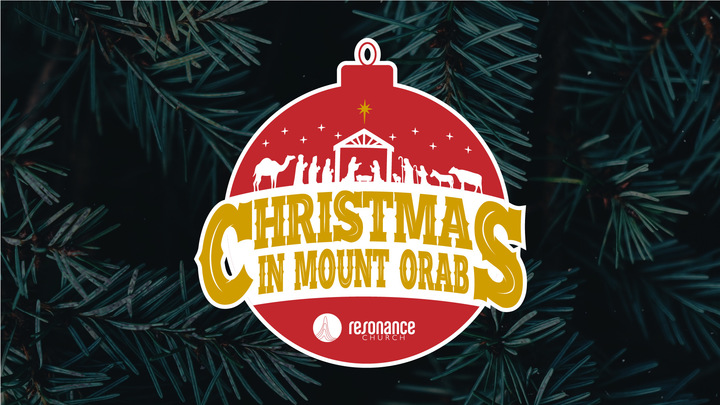 Christmas in Mt. Orab 2019
December 21-22, 2019
Free
Dates & Times
Dec 21-22, 2019

5:00pm - 12:30pm
Attendee Types
Sat 5pm: Main Room

Free

Sat 7pm: Main Room

Free

Sun 9am: Main Room

Free

Sun 9am: resKids (grade 6 and under)

Free

Sun 11am: Main Room

Free

Sun 11am: resKids (grade 6 and under)

Free
Details
Register to reserve your seats
Because we have a limited capacity at Resonance, we ask that you register your family and guests so we can guarantee a seat for everyone. We don't want to have to turn anyone away at an overly full service!
Saturday, Dec 21: 5 & 7 pm - family-style services (kids in Main Room)
Sunday, Dec 22: 9 & 11 am - full resKids offered as normal (grade 6 and under)
Some things to keep in mind
Make sure you and your family aren't registering the same people and creating duplicate registrations.
Registrations note whether each person is coming to each service in the Main Room (Saturday or Sunday) or for resKids (Sunday only).
If you need to change or cancel any registrations, you can login and go to "My Registrations" or simply e-mail us.
What to Expect
Our services last about 75 minutes.
Christmas will be similar to all of our Sunday experiences at Resonance Church.
Safety is important to us, so we have a team that monitors our kids areas, and all of our resKids and Safety volunteers go through a background check process.
Wear whatever is most comfortable for you (most of our people wear jeans and a t-shirt on a normal week).
We want you to come and be yourself with us! EVERYONE IS WELCOME!